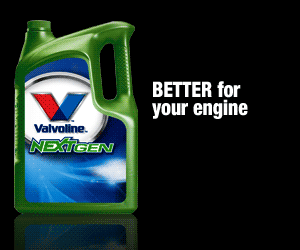 Download and print

our mail-in rebate form for up to $10 back when you purchase Valvoline NextGen motor oil. Mail in rebate good until 3/31/13.
The offer gives you varied amounts back:
$7 back on the purchase of (5) Quarts or (1) 5.1 Jug of Conventional Motor Oil.

OR $10 back on the purchase of (5) Quarts of Valvoline MaxLife NextGen High Mileage Motor Oil.
You will need to send the original form, with the store identified receipt with purchase price circled by May 1, 2013. There is a limit of 1 per household and it cannot be combined with any other rebate offer.
This post may contain affiliate or referral links. By clicking through on these offers, you are helping to support this site. Thank You Krazy

,

Coupon Club!!
Also like KCC on Google+!!-
HERE
Check out my page on Facebook! "Like" the page for great coupons, deals and scenarios at
KRAZY COUPON CLUB