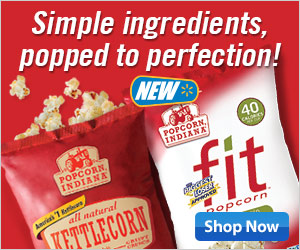 Go check out the delicious flavors! And keep your eyes open for any coupons you may find in the future for this product… I am sure you will love it.
Popcorn, Indiana's mission is to make the best tasting better-for-you snacks on the planet. They have their own facility, filled with honest-to-goodness corn that is specifically grown for popping. They have special kettles that are filled, by hand, one scoop at a time, by real people, who are carefully producing the greatest popcorn you've ever had.
This post may contain affiliate or referral links. By clicking through on these offers, you are helping to support this site. Thank You Krazy

,

Coupon Club!!
Also like KCC on Google+!!-
HERE
Check out my page on Facebook! "Like" the page for great coupons, deals and scenarios at
KRAZY COUPON CLUB