Have you heard Of Wittlebees? If Not you are missing out on great deals on kids clothes.
Each box includes both basics and outfits

Get over $100 worth of retail value in every box.
FREE fast shipping

Pause or cancel your membership anytime
Just click below to check it out, sign up is FREE, and if you decide to do the monthly member ship it is $39.99 with FREE Shipping for OVER $100.00 in clothes! Plus if You use Coupon Code 'email10' gives $10.00 off their first month.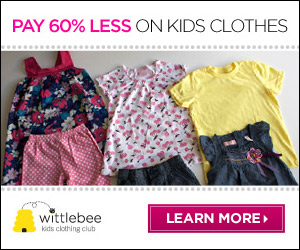 Check out my page on Facebook! "Like" the page for great coupons, deals and scenarios at
KRAZY COUPON CLUB