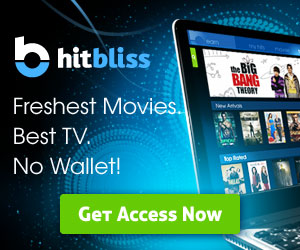 I just joined this site myself and it is

FREE to join

! You Pay nothing out of pocket.... check out how you earn points for your freebies!
HitBliss

is a new online service that lets users stream hundreds of hit movies & thousands of tv shows.
What makes us (really) unique from others in the space is that HitBliss consists of two parts:

HitBliss

Earn and HitBliss Store. In the HitBliss Earn app users can engage with brands (i.e. watch videos & other brands messages) and earn real cash in their account (in exchange for their time/attention to the brand messages). Users can then move over to the HitBliss Store environment and use their earned cash to stream movies & full tv episodes (commercial free). We currently offer access to tv content such as: The Big Bang Theory, The Vampire Diaries, The Walking Dead, and Pretty Little Liars (as well as hundreds more). Basically,

HitBliss

gives users the ability to stream great content without requiring that they dig into their wallets for every viewing. HitBliss is an application (.exe) that requires users to download it and run on their desktop or laptop system.
This post may contain affiliate or referral links. By clicking through on these offers, you are helping to support this site. Thank You Krazy

,

Coupon Club!!
Also like KCC on Google+!!-
HERE
Check out my page on Facebook! "Like" the page for great coupons, deals and scenarios at
KRAZY COUPON CLUB